1 tag
1 tag
Who Should be the Next Host of Jeopardy? →
I built this, figured it should be on my blog.
1 tag
Measuring and Increasing the ROI of Your Content... →
Do you want to know the value of your content? In today's post, Mike Pantoliano shares his tips for calculating the real ROI of your content strategy and marketing efforts.
1 tag
"It might actually be good, or even better than Evernote. But I still won't use..."
– via (http://gigaom.com/2013/03/20/sorry-google-you-can-keep-it-to-yourself/) I don't know why this sort of thing is a surprise to anyone. If you choose to rely on a free product, sooner or later decisions will be made that might be completely at odds with your best interests. For Google...
1 tag
Stream Amok from Atoms For Peace
1 tag
1 tag
On The Vine
I love Vine. If Instagram is a $1bn service, I couldn't even begin to value Vine after they refine the app. parislemon: What is it about this particular video app? For me, a small tweak to the capture process is key. You no longer have to tap a button to start recording a video and tap that button again to stop it. (Why are we tapping a "button" that doesn't actually exist anyway?)...
1 tag
1 tag
"It's a genuine Zuni Fetish Doll" #horror #magic #movies vine.co/v/bJ7v63iVBhV January 27, 2013
1 tag
1 tag
1 tag
OneDogOneBlog: Is Life No Bigger than the Sum of... →
spacetheshiba: I must go now. Mike has entered the room so I must leave it.
1 tag
Must-Have Analytics Customizations for Any... →
1 tag
A Web Marketing Consultant's New Year's... →
3 tags
Evernote Tip: BCC Project Deliverables to Evernote...
Evernote is a great tool. I hear from many of my friends that they gave it a shot, but unfortunately never found a way to integrate it into their daily lives. I'm sure this is a common bit of feedback for Evernote. It's part of why their Twitter account is always sharing "how Person X uses Evernote" articles. Not surprisingly, this tweet literally just entered my Twitter...
1 tag
1 tag
4 tags
4 tags
What's the Future of Tweetbot?
With the never-officially-announced announcement of Twitter for Mac's discontinuance, the arrival of Tweetbot is a treat. It is a superb piece of software worth all the praise it's getting. The $20 price tag is substantial, but not without reason: Because of Twitter's recent enforcement of token limits, we only have a limited number of tokens available for Tweetbot for Mac....
OneDogOneBlog: My Name Is Space, But You Knew That →
onedogoneblog: But then along came Siri, who is a marvelous transcriptionist, and suddenly this world of blogging has opened its gilded doors to me. I love Siri. I really do. If you have Siri's home address, please send it along so that I may go over to her house and sit in a different room from her so that she'll know that I love her. My dog has a blog (Seriously, I don't write...
1 tag
What is Tag Management? →
John Gruber Reviews the Paperwhite Kindle →
But page-turning is a bit of a setback. It's good that you can use the touchscreen to turn pages, but why not include dedicated page-turning buttons as well? The e-ink Kindles are designed to do one thing really well: display long-form text. Page-turning is at the heart of the Kindle reading experience. An active Kindle reader is going to go to the next page hundreds — in some cases, I'm sure,...
1 tag
2 tags
1 tag
3 tags
My Themes from #XOXOFest
It's been a week since I attended #XOXOFest in Portland, OR. It was a Kickstarter-funded conference that…well in their own words: XOXO is an arts and technology festival celebrating disruptive creativity. We're bringing independent artists who use the Internet to make a living doing what they love together with the technologists building the tools that make it possible. The...
"I've been using iOS 6 for a few months, and initially chalked up the problems..."
– Who benefits from iOS6's crappy maps? - Anil Dash Rafer sez: @anildash Apple had no choice. They need to stop making Google's maps better, which is what they've been doing moment-in and moment-out for years. What's missing from this conversation is that map usage is critical. Regardless of...
1 tag
My Entry in a Blog Contest to Win Grizzly Bear and...
Bear Diary - Entry 1 - Location Unknown Two days ago I awoke in a state of sheer panic with a blistering headache. My surroundings were completely unfamiliar, and though I recognized that I was famished, I wanted nothing more than a few laps of water from the river I'm used to waking up near. It is clear to me now that I must be very far from my river. I've spent the last 48 hours...
4 tags
Something About Google Fiber Doesn't Sit Right...
I was recently in Kansas City, MO, and I got to give Google Fiber a test drive. I guess I should've expected it, but Google's presence in the city is hard to miss. I happened upon a colorful Google building within a half hour, and many local businesses have "Try Google Fiber" stations where folks can try out the speedy service. As an aside, I'm not really jazzed...
3 tags
Watch
Uh-oh. This does not look good for Microsoft.
3 tags
Seriously, What the Hell Is Going On with the...
Original Story: Antisec Leaks 1,000,001 UDIDs From A Trove Of 12 Million Allegedly Stolen From An FBI Laptop The FBI: The FBI is aware of published reports alleging that an FBI laptop was compromised and private data regarding Apple UDIDs was exposed. At this time, there is no evidence indicating that an FBI laptop was compromised or that the FBI either sought or obtained this data. Apple: ...
1 tag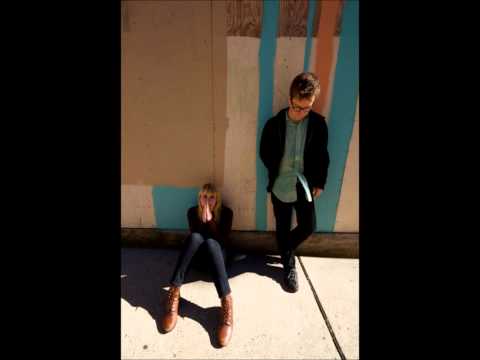 "There will be no banner ads on the Google homepage or web search results pages...."
– Marissa Mayer, in late 2005, when she was still Vice President of Search Product and User Experience at Google.  Liz Gannes was quick to remember this comment today in light of the new crazy, flashy, graphical doodad flying and popping all over the Google site. (via parislemon)
1 tag
1 tag
"But I believe that another important explanation for introverts who love their..."
– From Quiet: The Power of Introverts in a World That Can't Stop Talking by Susan Cain.
1 tag
Control Over a Jukebox in Iowa City, Iowa
1) The first 4 songs of Rubber Soul - Beatles 2) "This Mess We're In" - Pj Harvey 3) "Lover, You Should've Come Over" - Jeff Buckley 4) "Sour Times" - Portishead 5) "Wouldn't it be Nice" - Beach Boys 6) "Get Innoucuous!" - LCD Soundsystem 7) "Optimistic" - Radiohead 8) "Mercy Mercy Me (The...
chartsnthings: Sketches from One Race, Every... →
Remember that awesome NYT 3D Olympic race visualization? Here's the story of its creation. chartsnthings: Then it was just a matter of rendering all the frames, recording and syncing the audio, and thinking about how to turn it around as soon as possible after the result. If you look closely, you can see that the 2012 results are out of frame for most of the movie – it was mostly...
7 tags
Google Maps now has schedules for more than one... →
parislemon: Read: Please, please, please don't switch to an iPhone in a few weeks with their new iOS 6 maps. They have no transit! We're doubling down on transit. Hell, we're tripling down on it. We're going to pour every resource we have as a company in to transit. Transit. Transit. Transit. Transit. MG Siegler is right. That is exactly why they're posting about this now. But where...